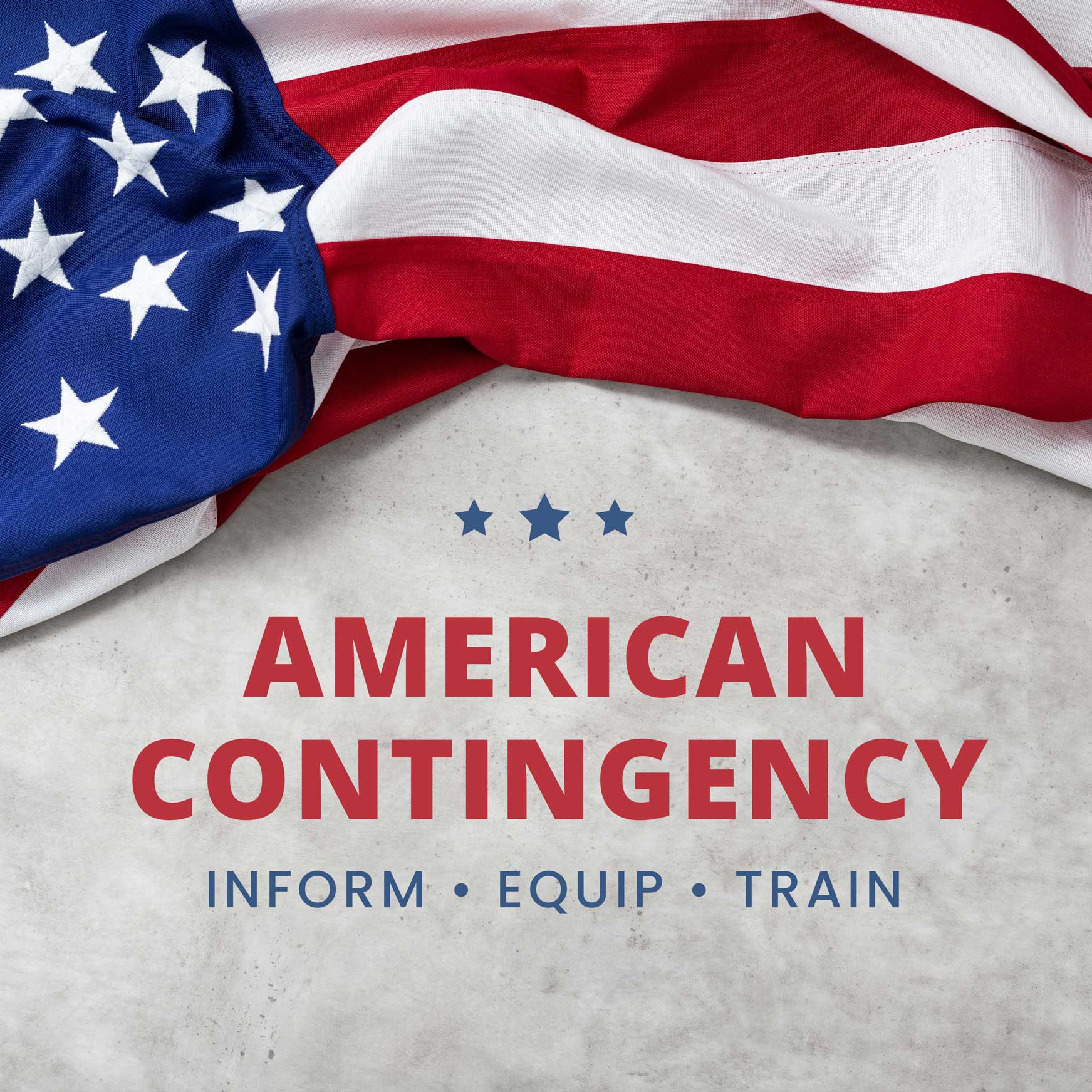 Welcome to the American Contingency podcast. We are dedicated to informing, equipping, and training you so you are prepared to respond and recover from all kinds of natural and man-made emergencies. American Contingency is a nationwide network of like-minded patriots who work together to form crucial connections and provide essential tools and top-notch training. Our mission is to bring people together by providing critical information and guiding them towards the resources they need to be prepared when the time comes. Through our extensive network, we aim to foster a sense of community and readiness among our members, equipping them with the skills and resources they need to respond to crises and disasters effectively. Whether it's sharing information about the latest emergency preparedness techniques or coordinating response efforts during times of crisis, American Contingency is committed to helping our members be ready for anything. We empower each other to confidently confront and overcome both natural and man-made disasters with a proactive and positive mindset. Through our local chapters, we forge strong and vibrant communities, built on the foundation of unity and purpose, where we embrace the power of connection that truly transcends our individual capabilities. This is your ultimate destination for self-reliance, perseverance, and preparedness, as we unite a nationwide community of steadfast Americans ready for any challenge that comes our way. Together we navigate the uncertainties of the world, transforming potential risks into opportunities for growth and preparedness. As a member of American Contingency, you're never alone! Whatever may be next…now is the time to prepare for it. To join our ranks and elevate your preparedness game, visit AmericanContingency.com. Thank you for joining us on the American Contingency Podcast! We look forward to serving you.
Episodes
Monday Apr 03, 2023
Monday Apr 03, 2023
Ep #3 - When the weather goes sideways, civil unrest rises to a fury, or   you have to get out fast for whatever reason - are you thinking ahead and planning for the kinds of situations you are likely to face?
Building confidence despite the anxiety of those around you is going to pay dividends when everyone else is yelling, "the sky is falling."
In this episode we discuss how to have a conversation with your friends and family about getting prepared and ready without them looking at you like you are wearing a tin-foil hat.
When you're ready to build the skills, network, and confidence to be ready for whatever comes next - join us at AmericanContingency.com.